One of the best architectural homes in Istria, Croatia is Villa Lola. Located in Ližnjan, a small village located in the county of Istria, Croatia. It is situated on a hilltop and offers stunning views of the surrounding countryside and the Adriatic Sea. The village is known for its peace and tranquility, making it a popular destination for those looking for a relaxing holiday.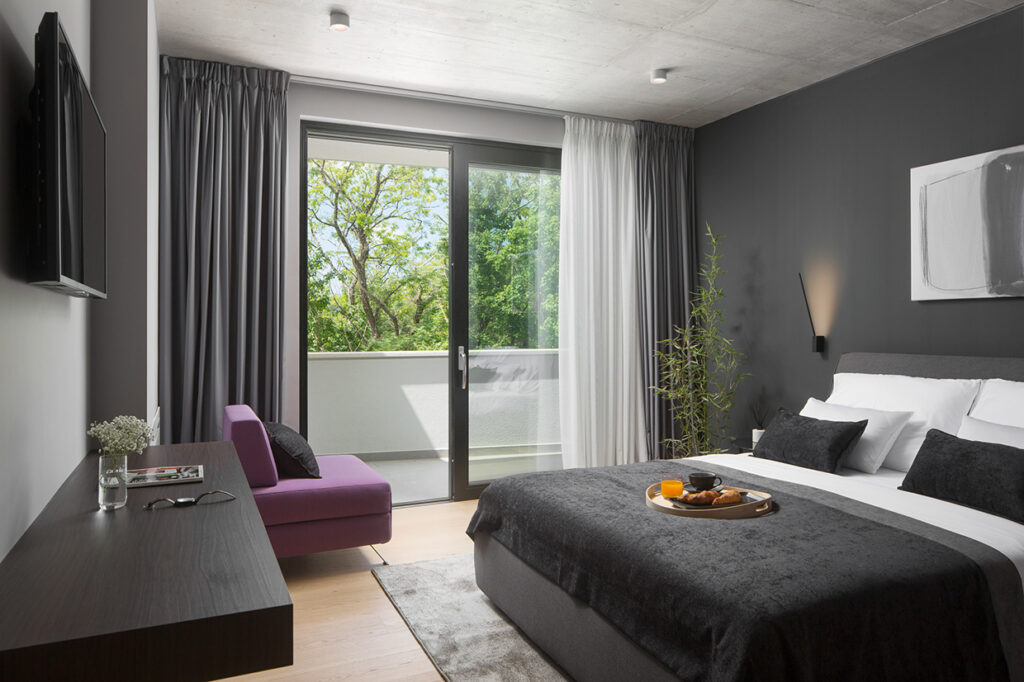 The village has a rich history and culture, with many traditional stone houses and narrow streets that are characteristic of the Istrian region. The village center has a small square where locals gather to enjoy the lively atmosphere and a cup of coffee. There are also several small shops and restaurants where you can try local specialties such as Istrian ham, cheese and wine.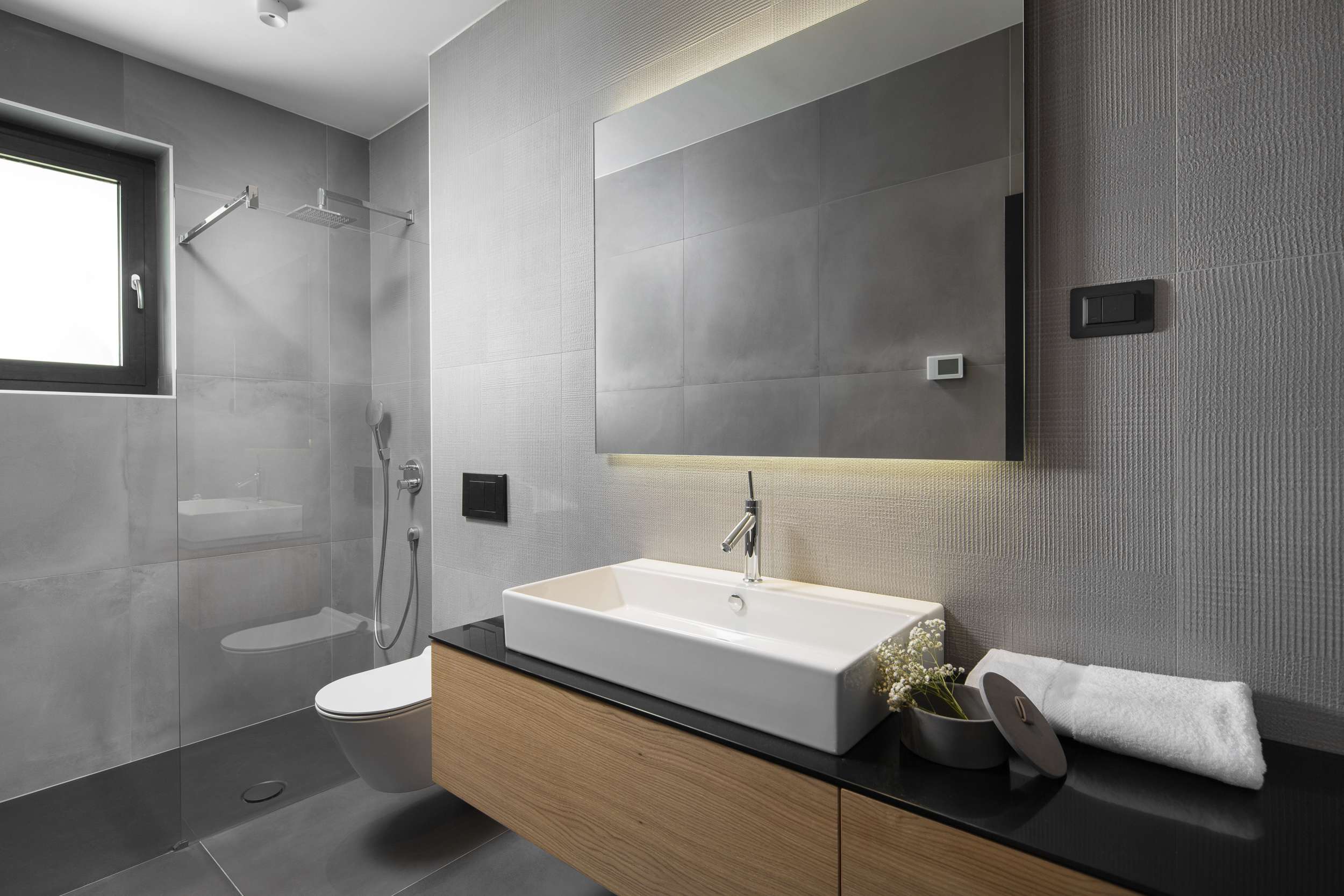 The villa has a minimalist and clean design with white walls and large windows that allow natural light to flood the interior. It has a modern and open-plan layout with a spacious living room, dining area, and fully equipped kitchen. The living room has a fireplace that provides warmth and a cozy atmosphere during the cooler months.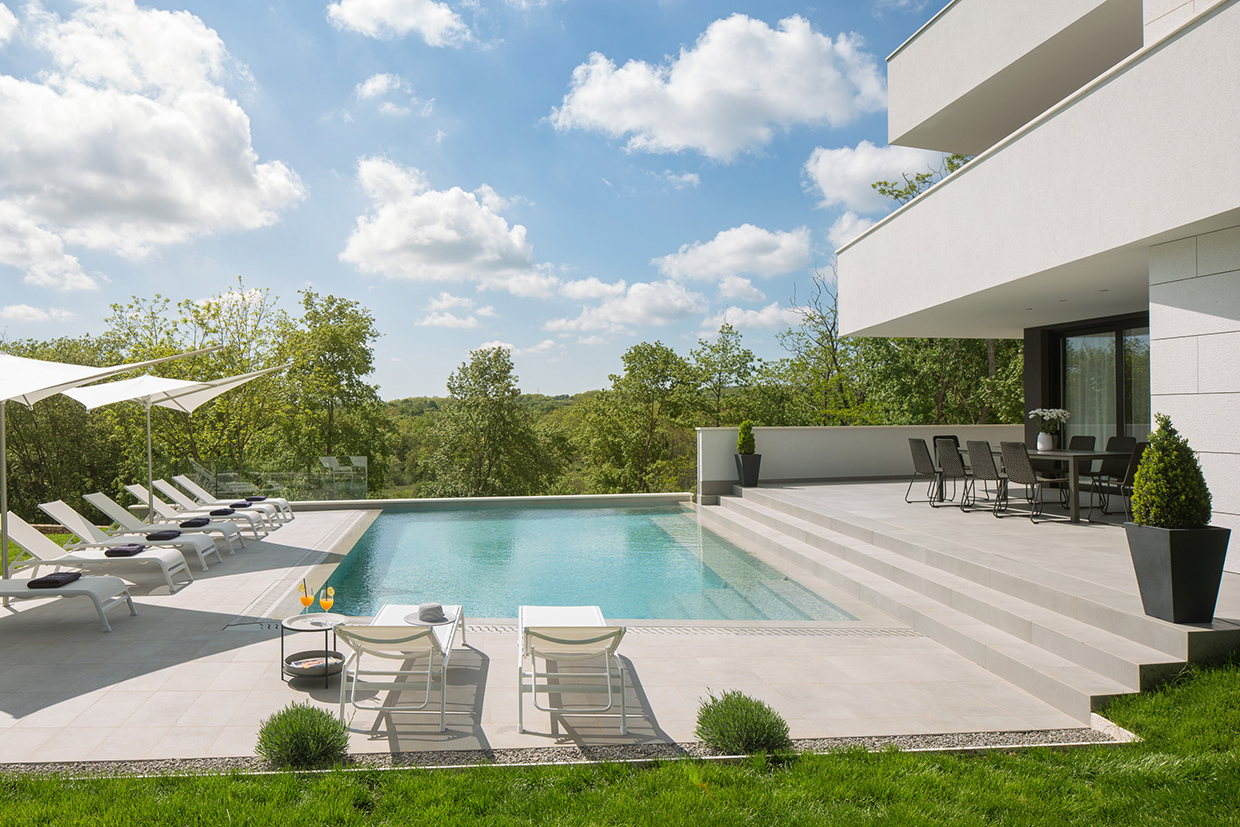 The bedrooms are located on the upper floor and are designed to provide maximum comfort and relaxation. The bedrooms are equipped with large windows that offer a panoramic view of the surrounding countryside. Each bedroom has an en-suite bathroom with modern fixtures, luxurious towels, and complimentary toiletries.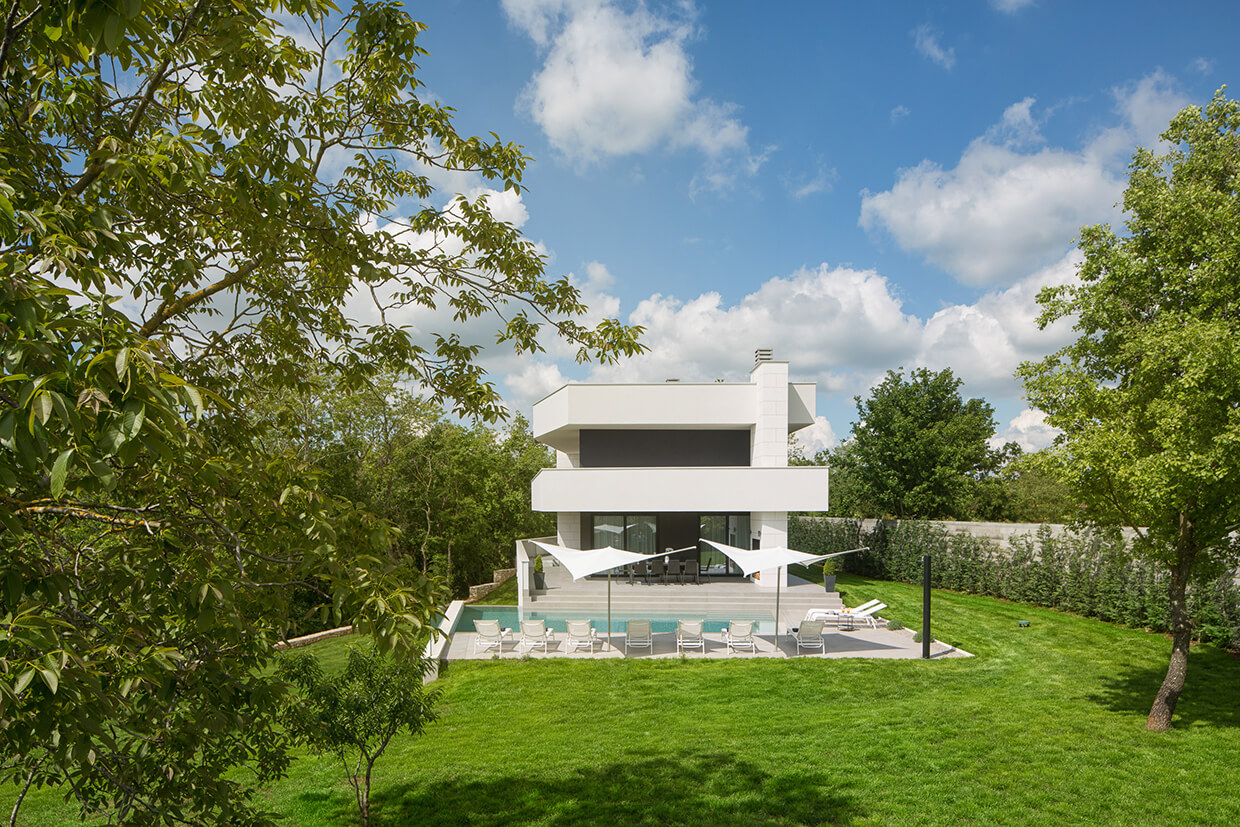 The outdoor areas are just as impressive as the inside of the villa. It features a large terrace with a private swimming pool and a beautiful garden with Mediterranean plants. The terrace is the perfect place to relax and enjoy the sun and the stunning view of the sea.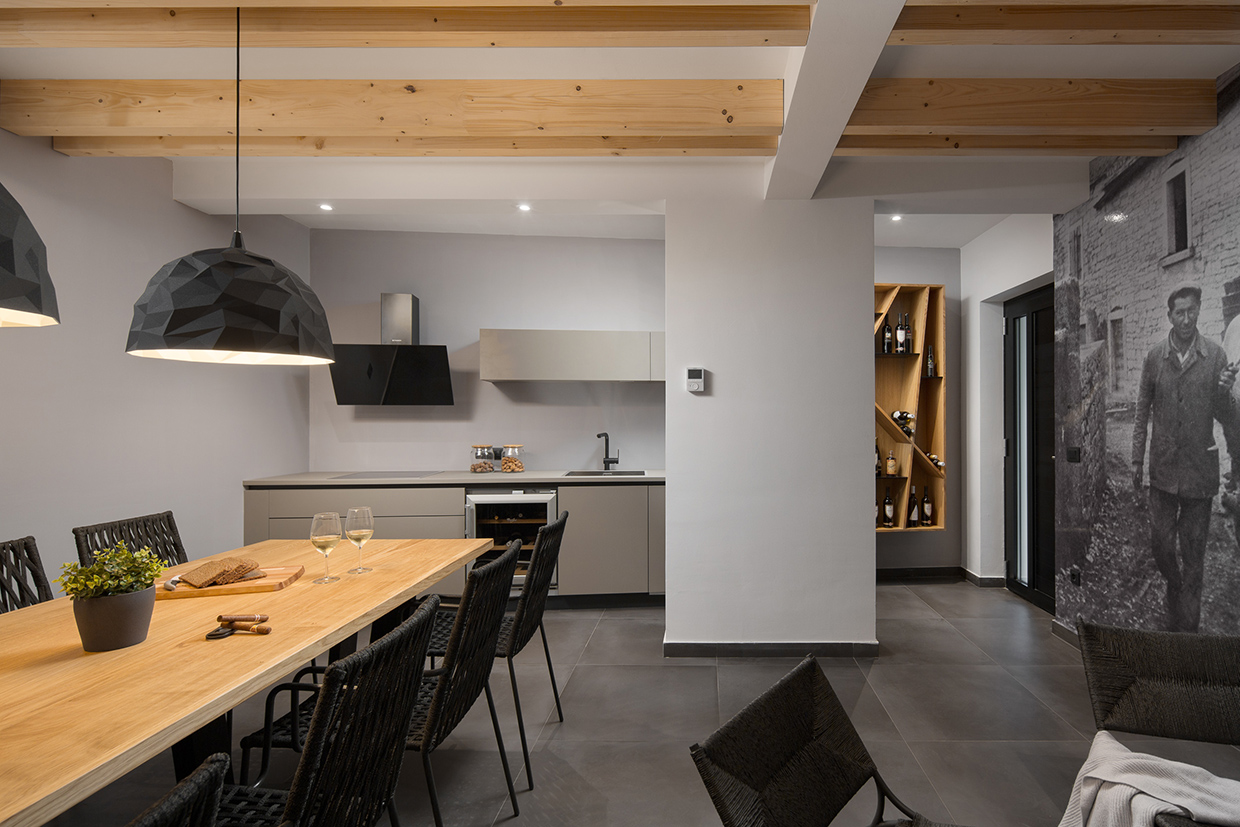 Villa Lola is the perfect place for those who want to experience the best of Istria's natural beauty and architecture. The combination of modern design, traditional Istrian elements and beautiful surroundings will make your vacation in Istria an unforgettable experience.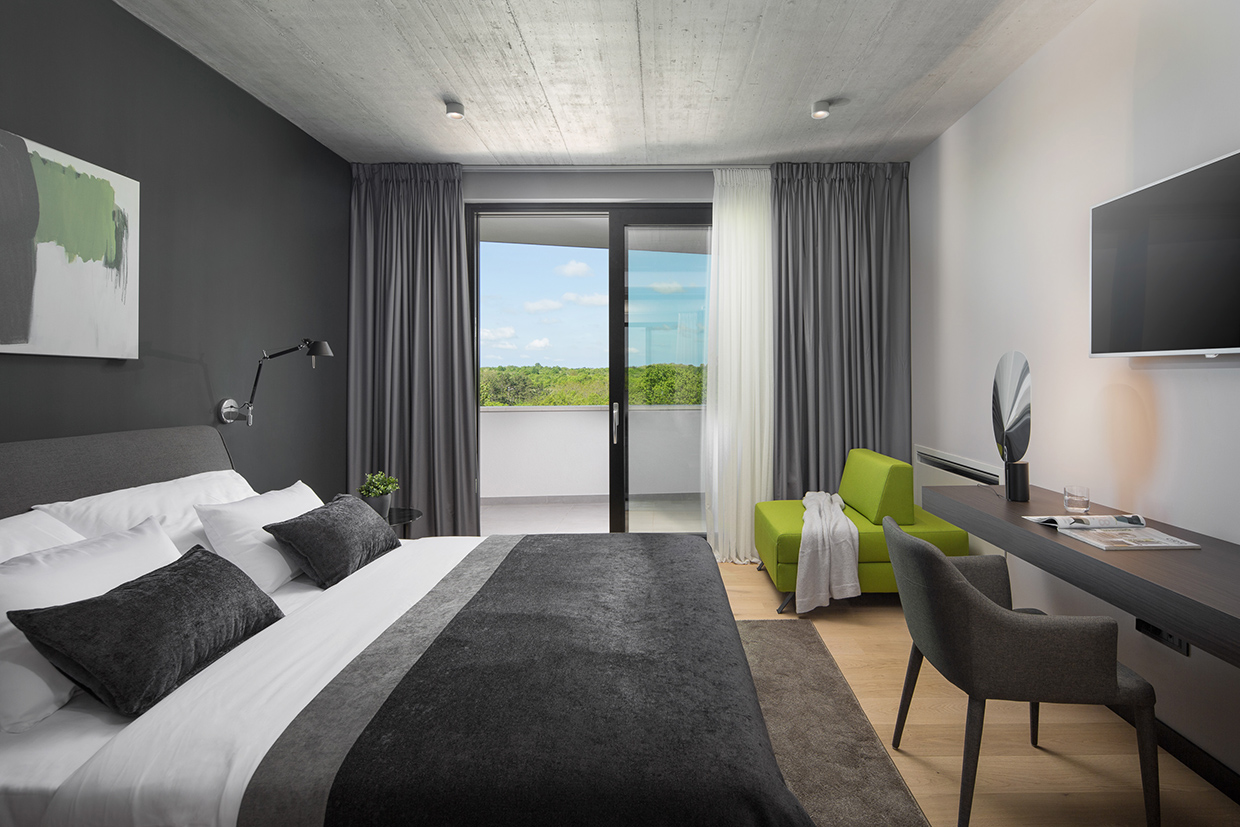 Ližnjan is also known for its beautiful beaches. The village is just a short drive from some of the most beautiful beaches in Istria, such as Medulin beach, which is a long, sandy beach that is perfect for sunbathing and swimming.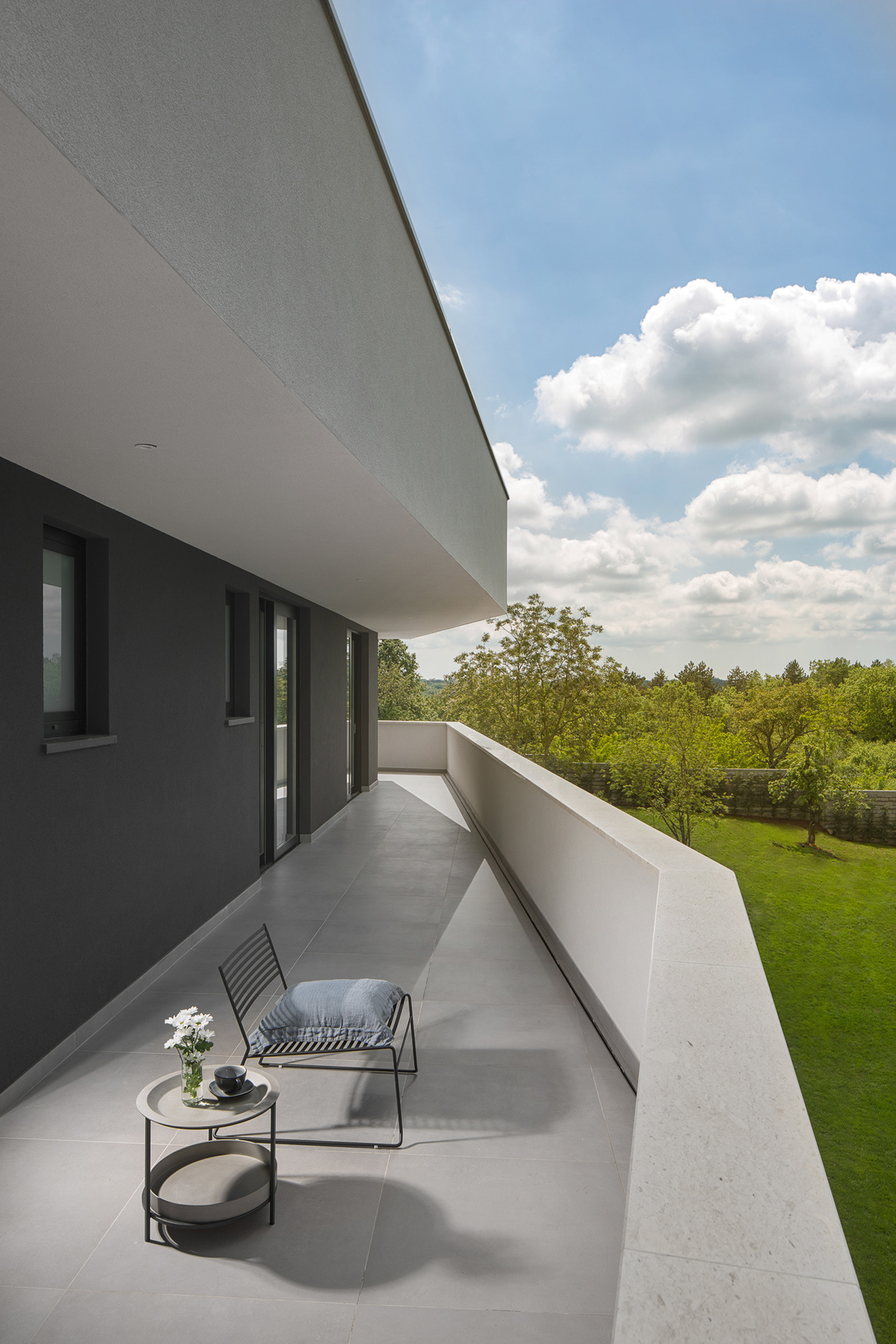 Ližnjan is a great place for outdoor activities. There are many hiking and biking trails in the area, where you can explore the beautiful countryside and enjoy the natural beauty of Istria. The village is also located close to the famous Kamenjak Nature Park, where you can enjoy hiking, swimming, and other outdoor activities.
In summary, Ližnjan is a small village in Istria that offers a relaxing holiday experience with its beautiful beaches, natural surroundings, rich history, and tranquil atmosphere. It is an ideal destination for those who are looking for a peaceful holiday surrounded by nature and traditional culture.