The villa on the island of Hvar with a sea view that is perfect for rest and relaxation is located on the south coast of the island, in the town of Hvar. It offers an incredible view of the Adriatic Sea and is built in a modern style with four bedrooms, six bathrooms, a spacious living room, and a kitchen.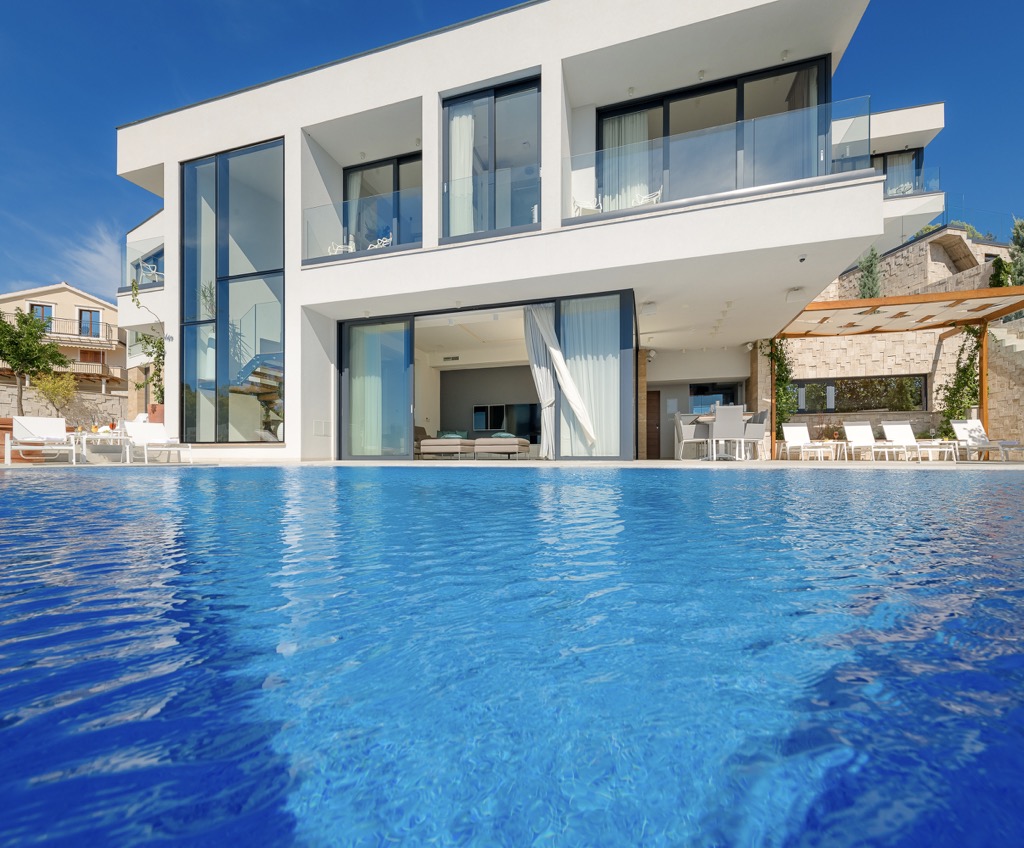 All rooms have French doors that open onto a terrace with a beautiful view of the sea. The villa is surrounded by a beautiful garden with Mediterranean plants, and there is also a private swimming pool with a sunbathing area nearby.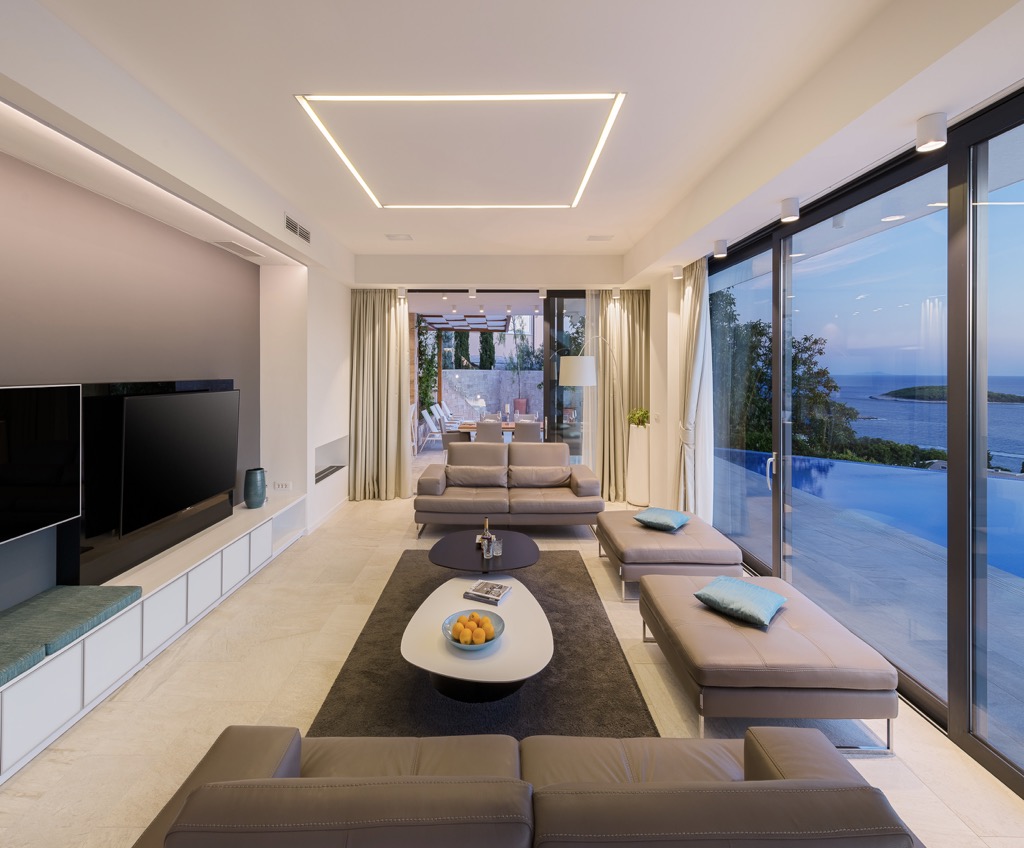 The house is only a few minutes away from the beach. The town of Hvar is known for its beauty and rich history. Visitors can explore numerous sights such as the Cathedral of St. St. Stephen's Square, st. Stjepan and the fortress of Španjola, or take a walk along the beautiful streets of the city. The island of Hvar is also famous for its wine region, so wine lovers can visit some of the wineries and try local wines.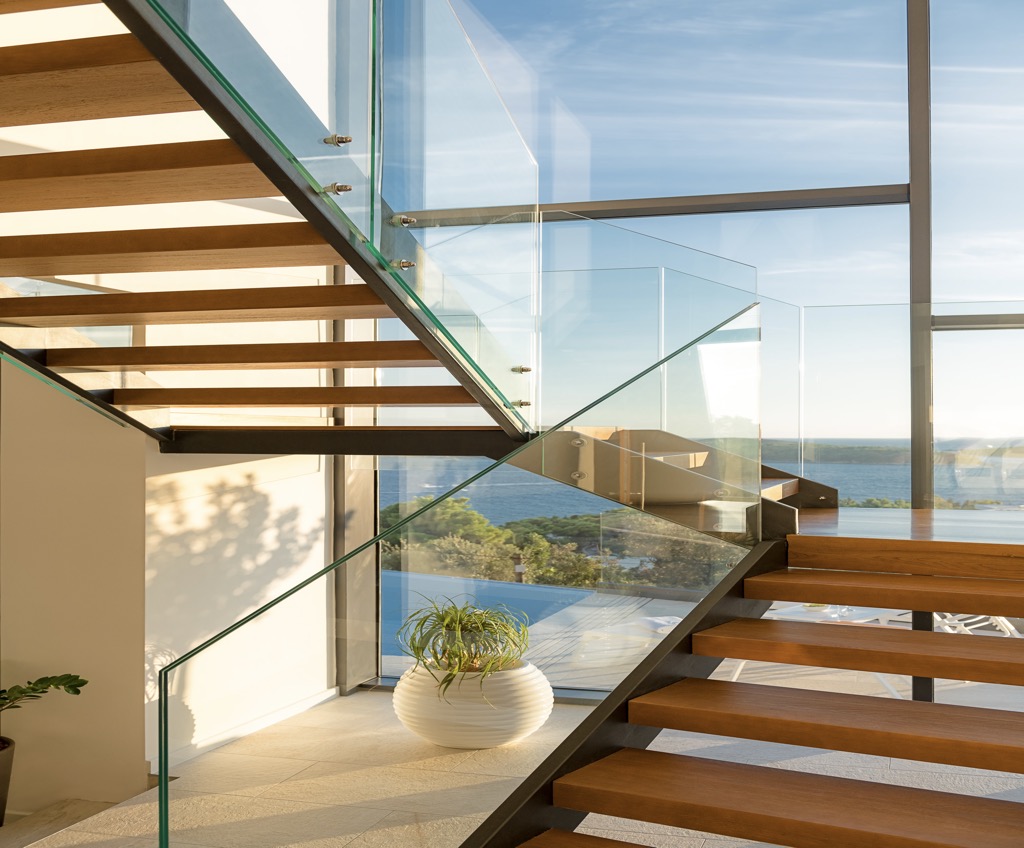 The island of Hvar offers many outdoor activities, such as climbing to the top of St. Ivana or relaxing on the beach. This villa is an ideal place to relax and explore the island of Hvar with a beautiful view of the sea, comfortable accommodation, and an ideal location for exploring the island.
In addition to the comfortable accommodation, the villa also offers easy access to the town of Hvar with its numerous restaurants, cafes, and shops. You can also explore the island's famous wine region and visit local wineries to taste the delicious wines. If you're a fan of outdoor activities, the island of Hvar has plenty to offer, from climbing to the top of St. Ivana for a panoramic view of the island, to relaxing on the beach and soaking up the sun.
The large terrace at the villa is the perfect place to enjoy the sun and take in the beautiful sea view. The garden with its Mediterranean plants and the private swimming pool provide an oasis of tranquility and relaxation.
If you're looking for a beautiful villa with a sea view on the island of Hvar, then this villa is the perfect choice. With its comfortable accommodation, ideal location, and easy access to the town and all the island has to offer, this villa will provide you with an unforgettable experience. Whether you want to relax and unwind, explore the rich history and culture of the island, or indulge in the local wine and outdoor activities, this villa has something for everyone.