The Dubrovnik real estate market has been booming in recent years, and with good reason! Dubrovnik has been popular as a tourist destination for decades: this city offers specialized services for those who like to explore its rich culture, beautiful beaches, and coastline, and enjoy its breathtaking views. It is an excellent location for those looking to buy a property to enjoy the benefits of living in such a fascinating city. There are many foreign investors who are interested in investing in Dubrovnik or buying real estate in Dubrovnik for personal needs. The city offers a wide range of apartments, luxury villas, palaces, hotel suites, and other related services; therefore, it is really no surprise that many individuals want to buy property here.
What makes Dubrovnik so unique for real estate investing?
Dubrovnik is the prime location for anyone looking for a property to call their own. It offers incredible potential for buyers interested in building their wealth. For foreigners, Dubrovnik is an ideal investment for the following reasons:
Dubrovnik is one of the most historic cities in the world, with unparalleled natural beauty.
Located on the Adriatic Sea, this Mediterranean gem offers a perfect balance of breathtaking natural scenery.
It has beautiful beaches, centuries-old history, and old fortresses and palaces that are popular among tourists from all over the world.
Dubrovnik as a city is one of the most expensive real estate destinations in Croatia. And that is why it is attractive for foreigners who want to invest.
An apartment for rent in Dubrovnik is an excellent investment opportunity not only because of its proximity to the sea but also because it will pay off quickly. Its location provides numerous benefits that make it a perfect place to live.
Along with numerous islands, old towns, and beaches, Dubrovnik also has a typical Mediterranean climate. Imagine waking up almost every morning with the sun on your face and drinking coffee while looking at the endless blue sea. In that case, we suggest that you take a good look at the properties for sale in Dubrovnik.
If you want to know everything about legal obligations, read our Guide to buying real estate in Croatia!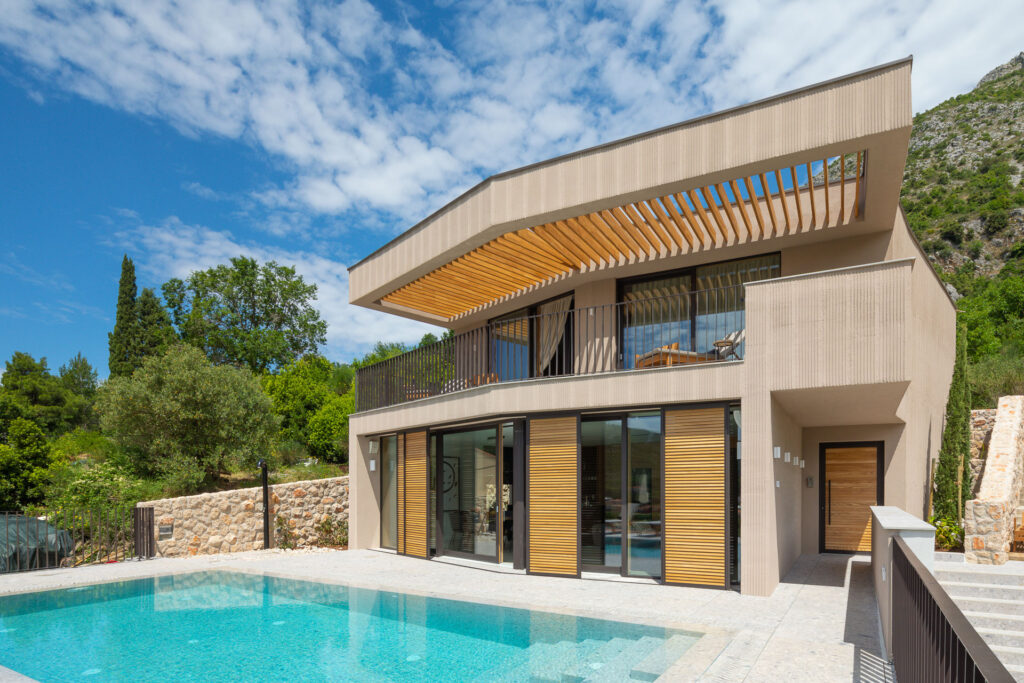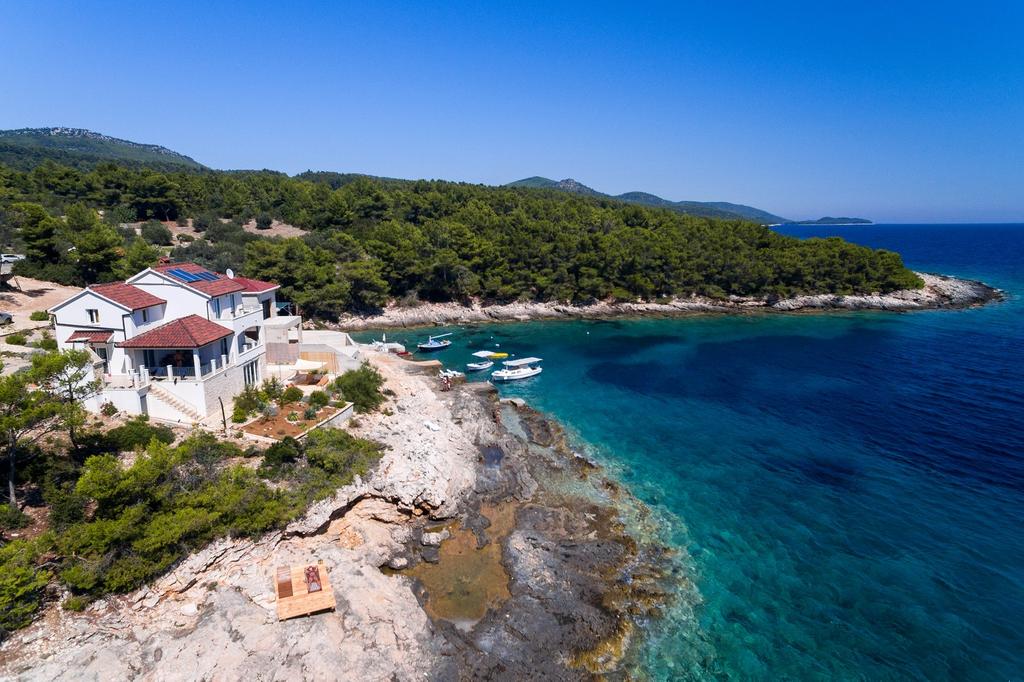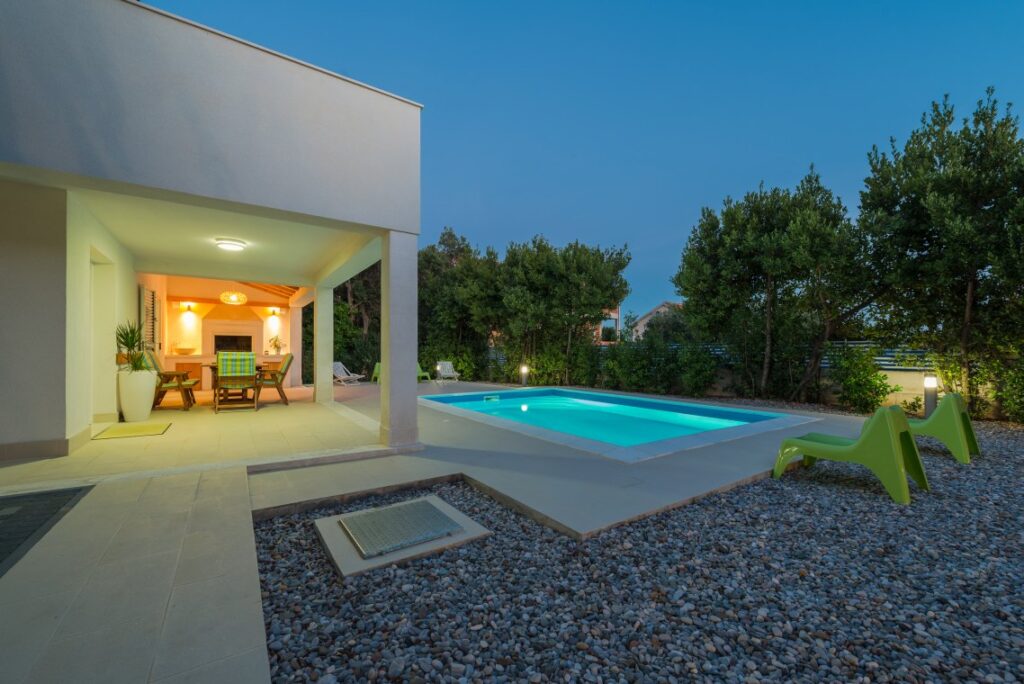 Luxury by the pool: Luxury apartments with a pool in Dubrovnik
If you love beauty and opulence, then you'll probably love poolside luxury. We found 5 fantastic apartments in one of the most beautiful cities in the world. Each of these apartments is privately owned and built in an international style; all have their own private entrance, pool, spa, and private garage, and most have direct access to the sea.
Dubrovnik luxury apartments with swimming pools are perfect for your honeymoon, vacation with family or friends, or even if you just want to live in a beautiful location and have everything delivered to your door. Each apartment has its own unique charm and character, but all are located near the city center, within 20 minutes from the airport. These apartments are also close to the beach, shops, restaurants, art and culture, and other entertainment facilities. When it comes to beauty, nothing beats the luxury of a poolside sea view, so come experience some of the most amazing views in the world! Each unit is professionally decorated with comfortable and inviting furniture, beautiful sea views, and plenty of space for stylish living. We are sure that you will find our apartment in Dubrovnik that suits your needs.
Villa first row to the sea in Dubrovnik
Luxury villa with a beautiful view of the sea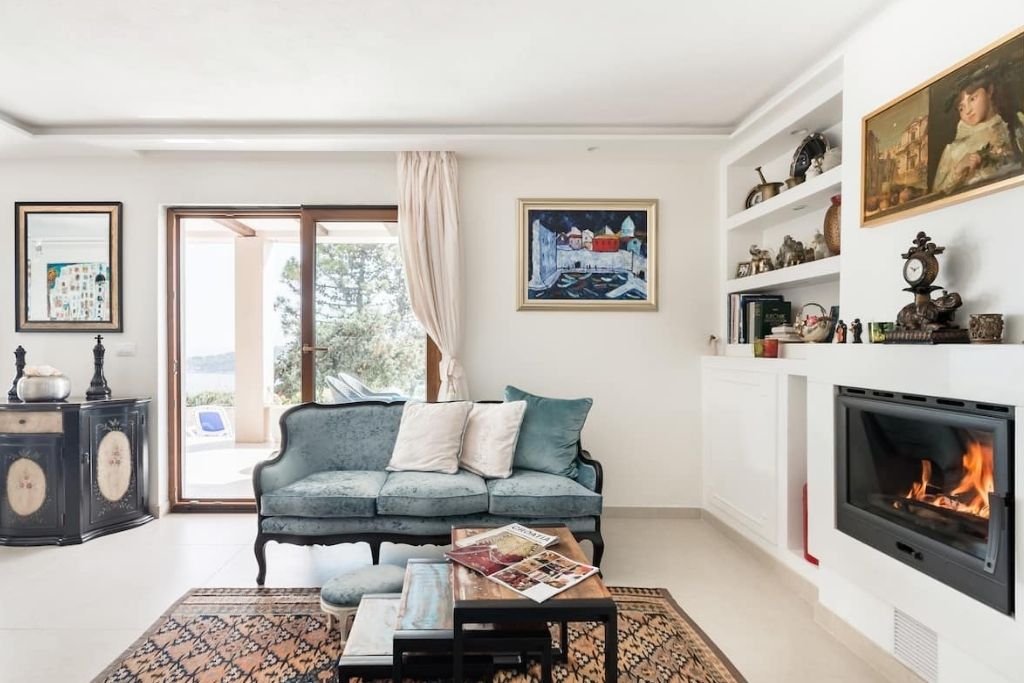 Do you want to buy a property in the Old Town of Dubrovnik?
The old town of Dubrovnik is a UNESCO World Heritage Site with a rich history and cultural heritage and has many attractions for people who want to buy luxury homes. The old town of Dubrovnik has a pleasant atmosphere, the streets are full of tourists and locals, the people are friendly, and the weather is simply amazing. It is certain that life in the Old Town has its charms.
Houses in the old town of Dubrovnik are mostly apartments, so they come with a lot of amenities. There are a variety of properties that you can find from high-end homes to affordable apartments to suit those looking for more affordable options. Everything from the main architecture to the location is important when choosing a property to buy. In the Old Town of Dubrovnik, you can find different types of real estate to choose from. There are some properties that are for rent, while others are for sale. When choosing a property for sale, choose renovated facilities, as this will save you a lot of time and additional costs.
Historically significant properties or houses with sea views in the old parts of the city are in high demand, but few come up for sale because there are few vacant houses left. We present to you a selection of exceptional properties in the old town of Dubrovnik. These unique traditional houses, restaurants, and hotels were among the last to be sold.
Spacious apartment in the Old Town of Dubrovnik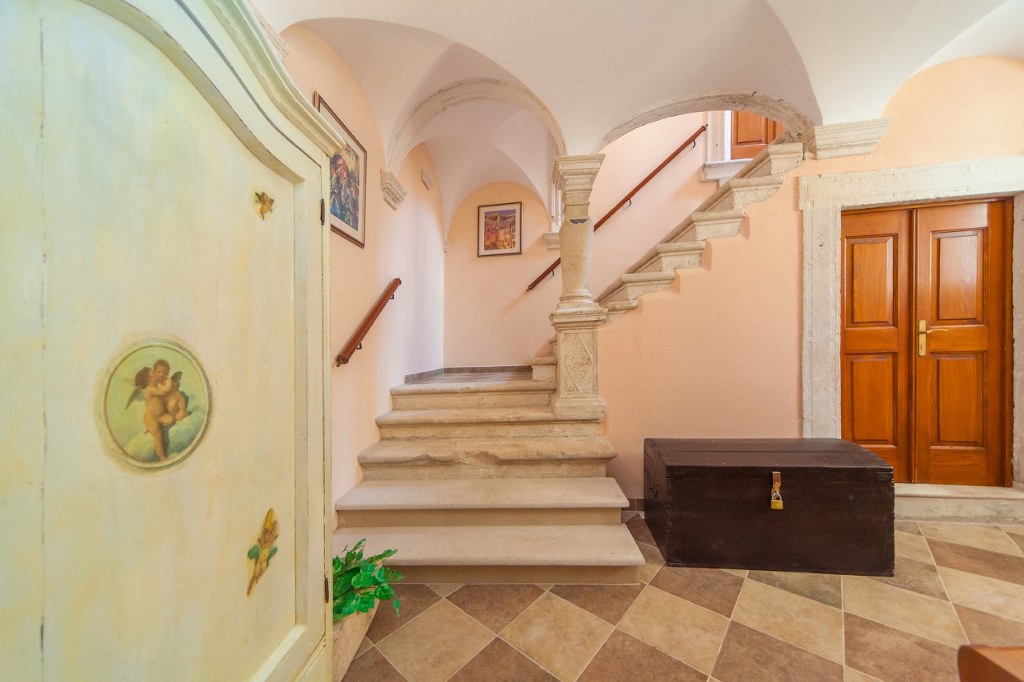 Historic apartment in the old town of Dubrovnik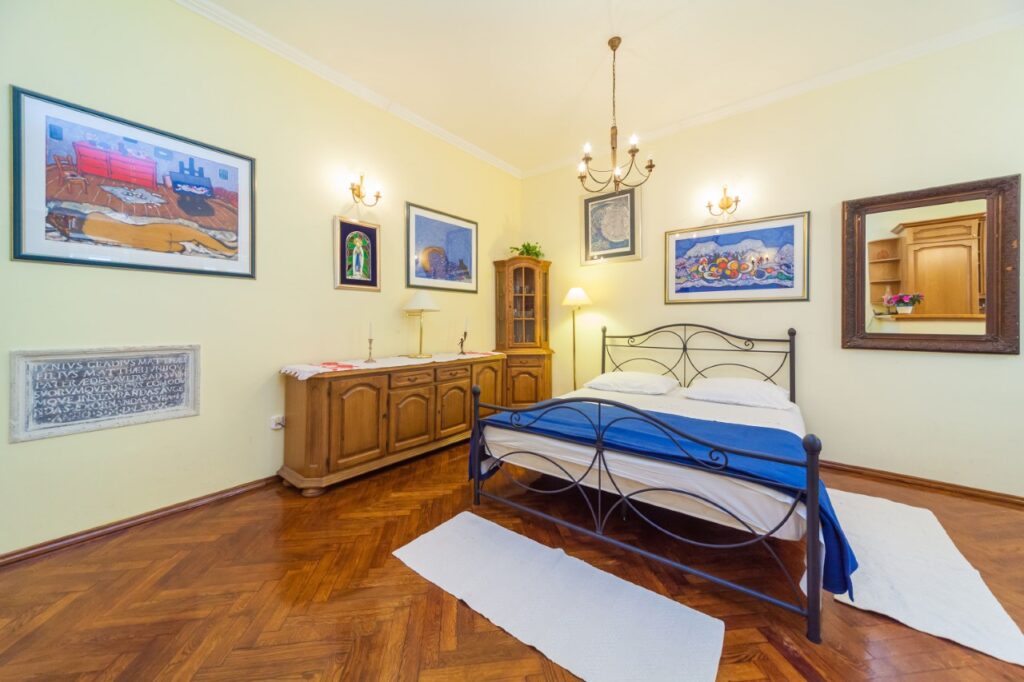 House with a view of the cathedral in the old town of Dubrovnik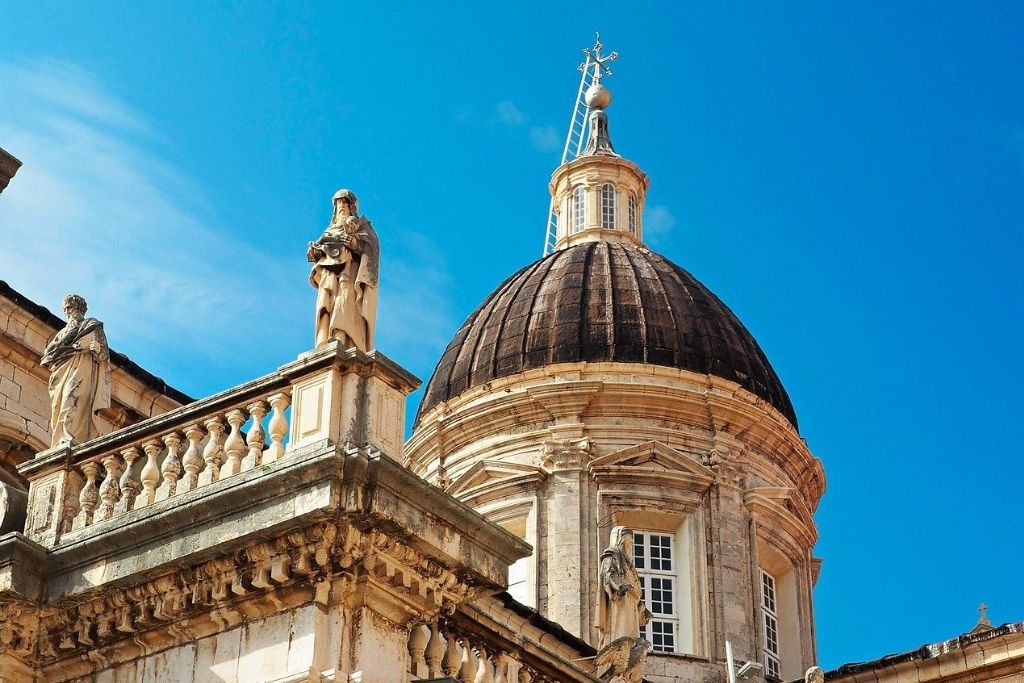 A small house with a restaurant