On Kolocep island, a luxury and relaxation exclusive villa is located on the seafront. Known for its unspoiled natural beauty and crystal clear waters, this hidden gem in the Adriatic Sea is the perfect getaway for those looking to escape the hustle and bustle of city life. The villa boasts breathtaking views of the sea and surrounding islands.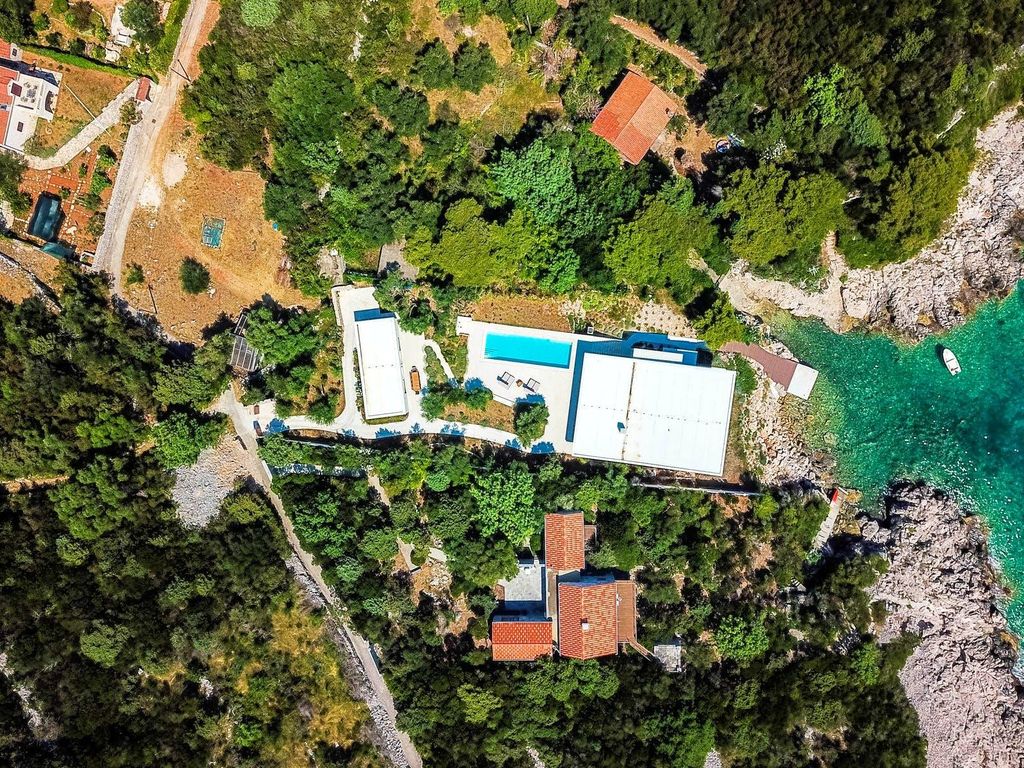 The interior of the villa is designed with a modern and minimalist aesthetic, featuring clean lines and an open floor plan. The living area is spacious and bright, with large windows that allow natural light to flood the space. The kitchen is fully equipped, perfect for those who love to cook and with state-of-the-art appliances and ample counter space. Adjacent to the living area is the dining area, which offers a comfortable setting for meals and conversation with friends and family.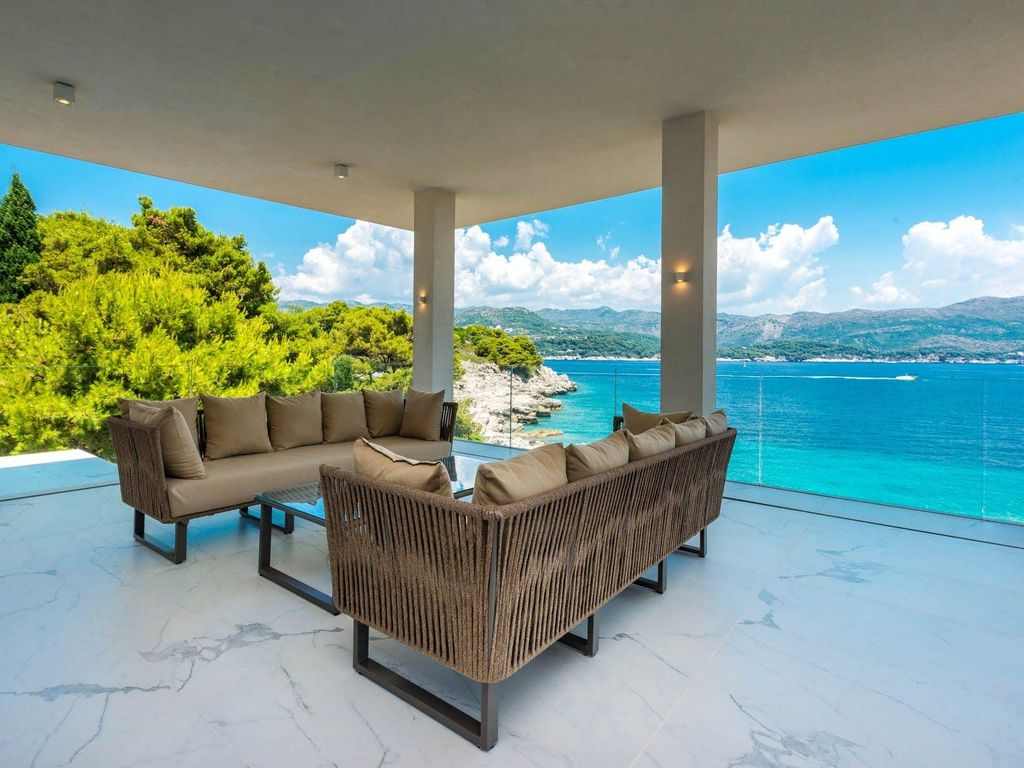 The villa has three bedrooms, each with its own en-suite bathroom. The bedrooms are designed with a light and airy feel and large windows that offer stunning views of the sea. They are decorated with high-quality linens and soft furnishings, ensuring a comfortable and relaxing stay. The bedrooms are equipped with air conditioning and heating, ensuring guests are comfortable all year round.
Equally impressive as the interior, the outdoor area of the villa features a terrace that can be accessed from the living area. The terrace offers the perfect setting for al fresco dining and relaxing, it is equipped with a dining table, comfortable seating, and a built-in barbecue, making it an ideal place to entertain guests. The terrace also features a private infinity pool, where guests can take a dip and enjoy the beautiful sea views.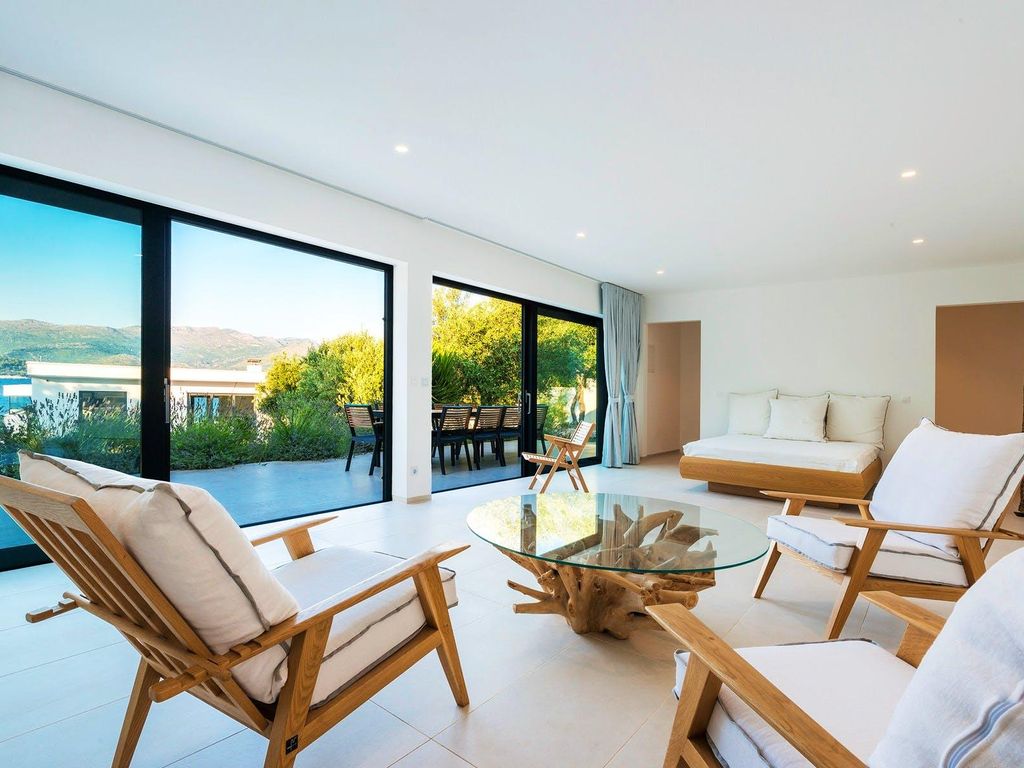 The location of the villa on the seafront offers guests the opportunity to explore the island's beaches and coves. The island is known for its beautiful beaches, many of which are only accessible by boat. The villa's private boat is available for guests to use and a local skipper can be arranged to take guests on a tour of the island's most beautiful beaches.